Today was a great day. Nothing different, just a great day.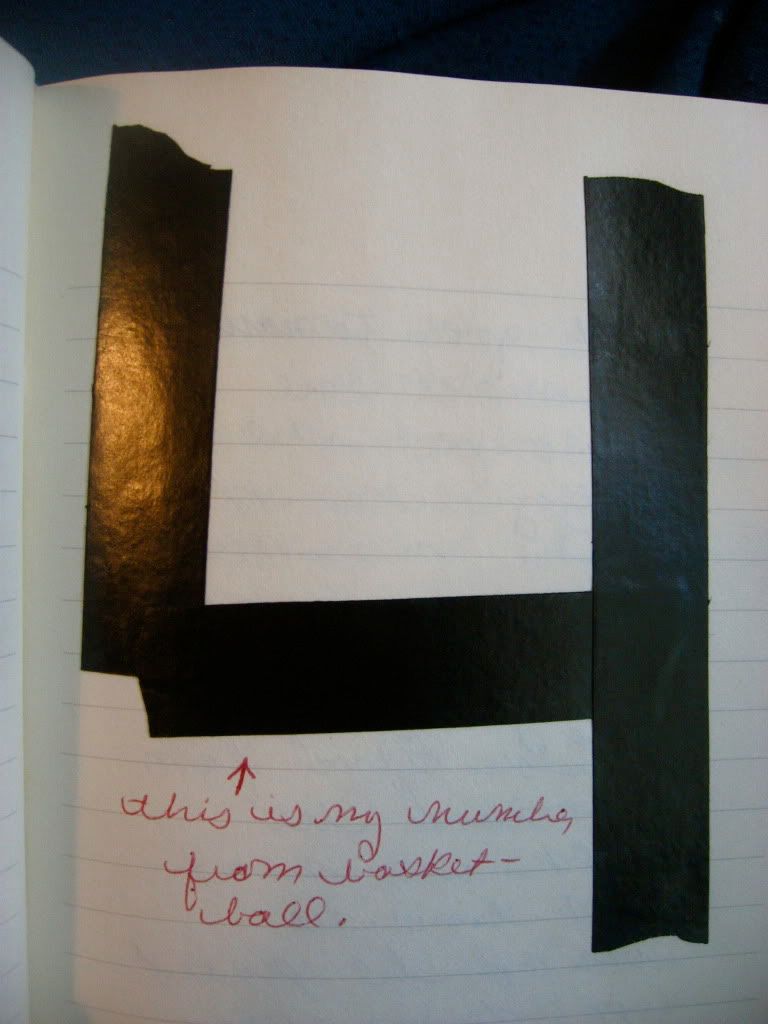 This is my number from basketball.
Today after school Rochelle said, "Is is OK if I go to mutual with you tomorrow?" It made me feel so good. She really likes it.
The missionaries came for dinner and family home evening. We have an elder from Scotland. He talks so neat. Last time he visited, he picked up Justin's gun and said, "Oh my eck!" (heck)
I have to go. Bye.
Yourself,
Steph